S1E15 - Game Based Learning with Minecraft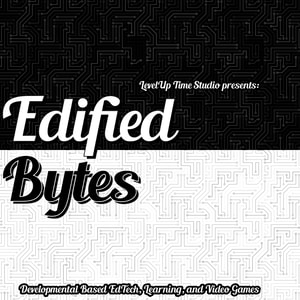 Should Your Kids Play: Education Edition
Game Based Learning With Minecraft
Minecraft Education Edition is a game based learning tool modeled after the popular video game Minecraft. (obviously). Minecraft Education Edition is developed and operated by Microsoft so you're going to need a Microsoft account to access it. The game has a built in trial system which is 25 free plays for teachers and 10 free plays for students. After using up your trial, a license for MEE costs $5 a year.
Minecraft Education Edition: https://education.minecraft.net/
This episode is an audio adaptation of the LevelUp Time YouTube Series "Should Your Kids Play: Education Edition." Important : All views expressed are my own. No outside entity has paid any money towards this opinion. Furthermore, opinions expressed in these podcast are not the end all be all. Podcasts are meant to be a helpful guide and assessment tool; individuals should still do their own research before purchasing a game.
Tip Jar: https://ko-fi.com/leveluptimestudio
YouTube: https://www.youtube.com/channel/UC6UCEoqh4TTdG_2xt5gtj9A
Website: https://www.leveluptime.studio/