S1E13 - Gamifying Media Literacy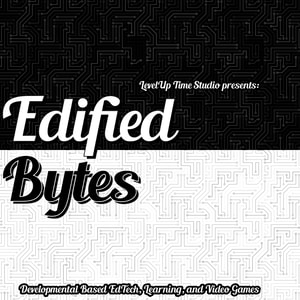 Should Your Kids Play: Education Edition
Interland by Google
Interland is this really unique game developed by Google that teaches kids about the foundations of Media Literacy. The game uses these 3D polygonal character and environmental styles which is actually a big plus. Skipping out on childish graphics helps to widen the audience. The game is broken off into four different areas which are: tower of treasure, Kind Kingdom, Reality river, and mindful mountain.
This podcast was voted one of the top 10 Gamification Podcasts on the web by Feedspot: https://blog.feedspot.com/gamification_podcasts/
This episode is an audio adaptation of the LevelUp Time YouTube Series "Should Your Kids Play." Important : All views expressed are my own. No outside entity has paid any money towards this opinion. Furthermore, opinions expressed in these podcast are not the end all be all. Podcasts are meant to be a helpful guide and assessment tool; individuals should still do their own research before purchasing a game.
Tip Jar: https://ko-fi.com/leveluptimestudio
YouTube: https://www.youtube.com/channel/UC6UCEoqh4TTdG_2xt5gtj9A
Website: https://www.leveluptime.studio/